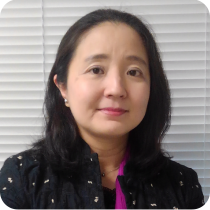 Ethnomusicology/ Musical Anthropology
Research on music and culture of the indigenous peoples of the northern Philippines
Conducting participant-observation of community life governed by the principle of self-governance and "utang na loob" (literally "debts of gratitude", or roughly translatable as "mutual support"). It is enlightening, especially in reflecting on the crisis of community and family ties in the contemporary societies of the global north at large.
Exploring the meaning of the loss of communication with spirits, improvisational singing and singing-debate as a result of modernization, acquisition of literacy and education.
Examining the American colonial (and postcolonial) history in the 20th century and pondering on the nature of the United States.
Migration Studies/ Cultural Anthropology
Research on movement of persons between Japan and the Philippines
Listening to the voices of the children who shuttle between Japan and the Philippines and those of Filipinos/ foreigners raising children in Japan.
Analyzing the movement of Filipino nurses to Japan under the Japan-Philippines Economic Partnership Agreement (JPEPA) since 2009 from the perspective of Filipino nurses and Japanese hospital staff. Exploring the meaning of foreign experts' working in contemporary Japan at a time when Japan is experiencing the historical turning point in migration policy.
Others
Popular Culture, Asian Studies, Theory of Modernity, etc.
To integrate ethnomusicology and migration studies, conducting participant-observation of music activities of Filipino residents in Japan. It inspires me to interrogate the fundamental meaning of expression, a question of America's impact, a loophole in the discourse of multiculturalism in contemporary Japan, among others.
Through theoretical analysis of modernity, and often aided by the studies on popular culture, paying attention to the strategy of various types of minorities in Asia in surviving the societies institutionalized in accordance with the logic of modernity. Also, seeking to clues to construct post-modern societies.
2020.12.12

Lectures on Southeast Asian nurses' international migration under EPAs available online.


米野みちよ「看護師は見た:外国人看護・介護人材から学ぶ日本の展望」ー東洋文化研究所公開講座 2019「アジアの働」
東大TV
Link

米野みちよ「COVID-19と帰国したEPA看護師たち」
トヨタ財団 ウェビナー
Digest Version
Full Version